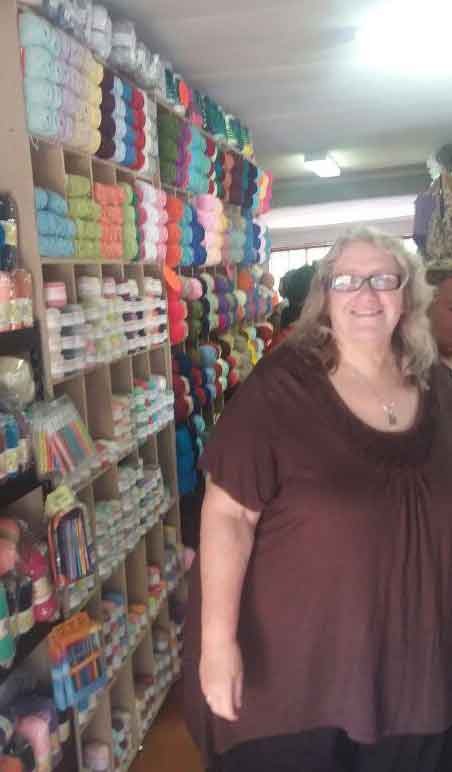 I have always enjoyed knitting since I was a little girl when my mother taught me how to do it.
I then decided I wanted to learn how to crochet. In those days there was no YouTube. A monthly women's magazine had a free crochet booklet in it and I sat and taught myself.
I have tried most crafts including Cross-Stitch, Candlewicking and Patchwork but have I always come back to knitting and crochet.
When the only wool store in our area closed I decided to do what I have always wanted to open a wool shop. And so my dream became reality – "The Wool Shoppe" was born.
With all of your support and input we can make it work.
With our doors opening in early April 2015, we've grown from strength to strength and now stock a wide variety of local and imported yarns, such as Elle, Kismet Yarns, Kartopu, Moya, Nurturing Fibres, Madame Tricote, Stylecraft, Red Heart and more, in an array of colours.
Over the years we've kept to our promise that "if we don't have it, we'll make sure we get it for you".
The Wool Shoppe is also a firm believer in giving back to the community and has participated in numerous charity initiatives such as the 67 Blankets, the 1000 Scarf Marathon, Cupcakes of Hope and more.
Welcome to The Wool Shoppe. We look forward to making you a part of our family.
Lots of wooly love,
Cynthia