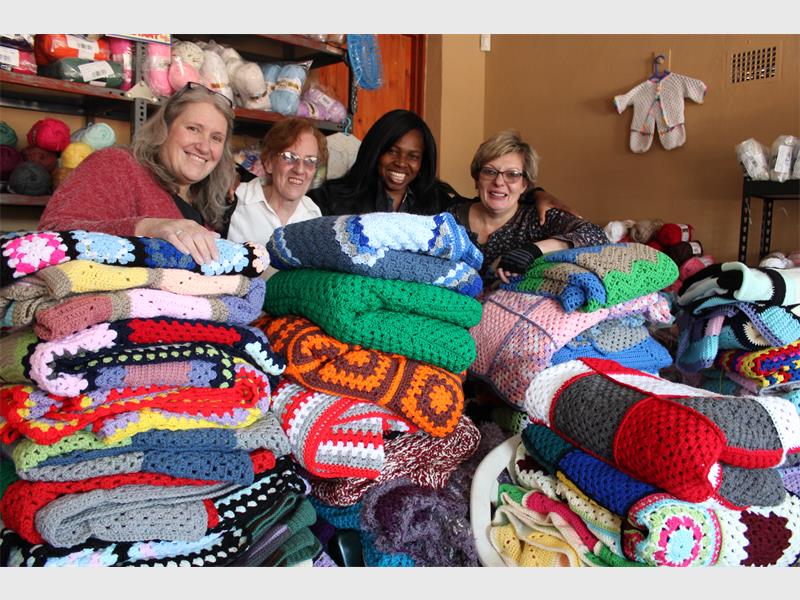 A GROUP of 14 locals worked tirelessly at The Wool Shoppe to knit 67 blankets for Mandela's children.
A company called GolfData joined forces with the volunteers by sponsoring them with wool from the Edleen store so they could all share the joy of giving to those in need, come Mandela Day.
The women completed the first 23 blankets on April 23, and the last 44 on June 14, and handed them over to Maria Mabasa who represented GolfData.
"As GolfData we are very excited to have partnered with the local women and they have produced thick and beautiful blankets. Our involvement was encouraged by Caroline Steyn, who is the ambassador of the initiative. We have a working relationship with her and she encouraged us to participate, and we are proud to have done our bit," said Maria Mabasa.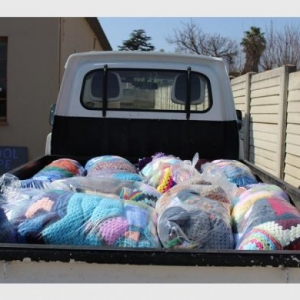 Cynthia Long from the store said she was very proud of what the local women had done for the children who would receive the blankets. "I can honestly say this has been an exciting initiative that we enjoyed and fulfilled with joy.
"There are not a lot of people that can still knit these days but we encourage more companies to sponsor the wool and we will knit and help them donate clothing and beanies to charity homes of their choice," she said.
People and companies wishing to sponsor wool to be used to make items for those in need can contact Cynthia Long on 011 394 0505 or 072 110 9004.
---
Source: https://kemptonexpress.co.za/152707/the-wool-shoppe-crochets-67-blankets-in-edleen/